If you need motorcycle repairs and you live in Burleigh Heads, Burleigh Waters, Varsity Lakes, Reedy Creek, Palm Beach, or the surrounding areas, you've come to the right place.
With over 45 years of experience in motorcycle repairs and servicing, owner and technician Rick Miller can bring your broken old bike back from the dead! With his extensive experience, Rick always provides high quality repairs and excellent service to his valued customers. While Rick is a specialist in Japanese Road and Track bikes, he can work on everything from small bikes all the way through to sport tourers. 
Here at Burleigh Motorcycles, we stock a wide range of common service parts to get you back on your bike sooner, including: oils, filters, spark plugs, brake pads, fork seals, drive chains, and tyres from major brands.
Rick opened Burleigh Motorcycles in 2018, when he decided to relocate to the Gold Coast to be closer to his family, leaving behind his old motorcycle repair shop that he had owned and operated for 38 years.
Rick completed his mechanical engineering course in 1978, starting out working on cars, trucks, outboards, chainsaws, lawnmowers, and motorbikes. Rick's passion for motorcycles developed quickly, and he started out servicing his own bike, then his friends' bikes, then moving on to provide professional repairs.
Rick has also attended races and track days since his early 20's, and still participates in track days to this day. He has been to countless ride days, race your mates, club days, and national championships.
Rick was privileged to be working in the first World Superbike Championships and the Australian Motorcycle Grand Prix. He worked as a team mechanic in several World Superbike Championships at Oran Park and in the Australian Grand Prix at Phillip Island.
If you're looking for someone who really knows bikes, inside and out, contact us today!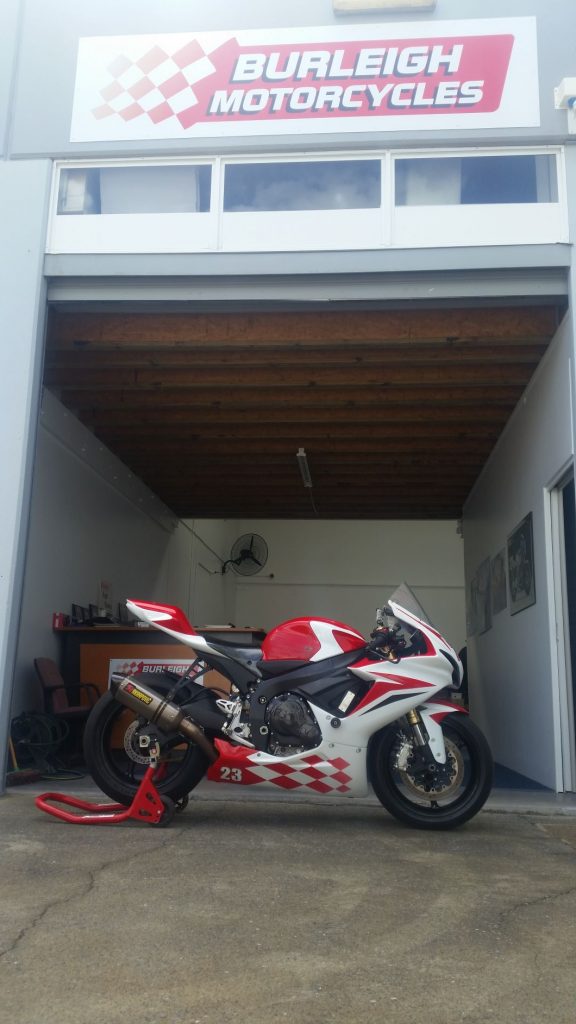 Get in Touch with Burleigh Motorcycles today